Recent Deliveries

FpML Processing
Financial Products Mark-up Language (FpML) is the sophisticated XML standard used in the OTC Derivatives market. ICM integrated a financial SaaS platform using FpML to the DTCC DerivServ to automatically process Credit Default Swaps.

Portfolio Reconciliation
ICM has developed a SaaS based reconciliation system to reconcile vast quantities of disparate financial data between trading partners.

SaaS Workflow
ICM has developed a SaaS Workflow system which comprehensively controls and manages a clients processing flow.
Case Studies
SaaS OTC Derivatives Platform in the Cloud
ICM partnered with a large European provider of financial services to develop a large scale global SaaS middle office platform to process complex "Over the Counter" (OTC) derivative transactions. ICM designed, developed, tested, deployed and currently operates the OTC platform from its Asia Pacific base in Auckland, New Zealand. This platform currently processes many thousands of derivative trades each day for a formidable group of tier-1 global Banks, Hedge Funds, Asset Managers, Prime Brokers and Fund Administration clients.
Download the case study and discover in detail the significant challenge this program posed and the successful execution undertaken by the ICM team.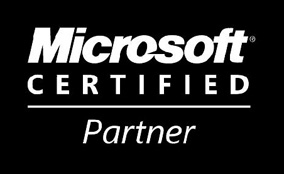 Microsoft ® Case Study - ICM
ICM harnesses the power of cloud computing and BizTalk Server
The implementation of the SaaS OTC Derivatives platform was such a formidable build that encompassed a majority of the Microsoft application stack, that Microsoft also undertook a case study on this successful deployment.